PROJECTS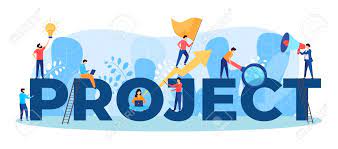 A project is an activity to meet the creation of a unique product or service and thus activities that are undertaken to accomplish routine activities cannot be considered projects. A project is an undertaking with specific start and end parameters designed to produce a defined outcome, such as implementing a new computer system. A project is a temporary endeavor, and as such is different from ongoing processes, such as a governance program or an asset management program.
Engineering Projects
(ECE, EEE, CS, IT)
Arts & Science Projects
(B.Sc.(cs,IT), B.C.A., M.C.A.,M.Sc.,B.Com(cs))
The Project Platforms are:
PHP DOTNET ANDROID APPLICATION WEB DESIGNING Internet of Things (IOT) VLSI EMBEDDED SYSTEM ALL ENGINEERING PROJECTS...
Our projects are distributed in many colleges, the students are gaining knowledge by doing our project as own in our institute(center). It is more usefull to college students for their further carrier Ongoing projects in some colleges like,
G.T.N college of arts and science.
Parvathy's College of arts and science.
M.V.M womens College- Dindigul.
Our all projects are real time projects. It must be checked and in runnable projects.we have explained the project in online system.We have install the projects by online also for the students convinients.